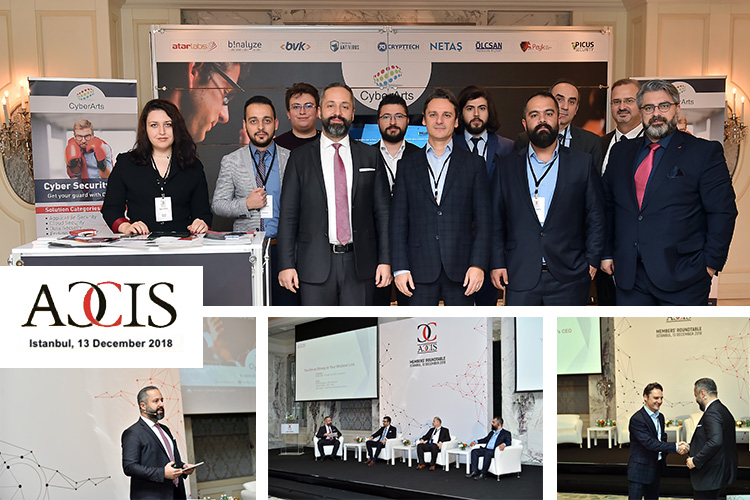 CyberArts has been the platinum sponsor of the ACCIS Member's Roundtable Event and discussed the main theme, Cyber Security, together with its technology providers.
Our founder, Erdem Eriş, has given the key note speech: One Day of a Credit Reference Agency's CEO and moderated the panel: You are as strong as your weakest link. Thanks to our panelists for sharing specific information with the credit reference agencies:  Burak Dayıoğlu -AtarLabs, Osman Doğan – Gais & Uğur Çağal – Netaş.
Special thanks to KKB for hosting the event and our technology providers for their valuable contributions. AtarLabs, Binalyze, BVK, Chomar, Crypttech, Gais, Netaş, Ölçsan, Picus.
As CyberArts, we do have a special focus to deploy the best cyber security shields that perfectly fit Credit Reference Agencies' needs. We will keep you posted.
Here is the video:  https://www.cyberartspro.com/seeing-the-unseen-cyber-securtity/