We are selecting the technologies, organizations and services that have an artistic touch and providing an end-to-end complementary portfolio.
Seeing the unseen : Cyber Security
Cyber threats are everywhere. Either you see them or not. Learn how CyberArts can help you in preventing the Cybercrime by seeing the unseen. CyberArts is founded on the belief that every single organization deserves and requires the creme de la creme when there is a need for Cyber services. We are reprensenting the next generation smart technologies that provide solution for today's complex threats. We start with taking the picture of your current systems and then help you deploy the best Cyber Security shields.
We are representing the next generation smart technologies that provide solution for today's complex threats, not the legacy technologies that provide solution for yesterday's ordinary threats.
Creating an invisible cage for the King & Queen.
Apps carry enterprise data.
Enterprises need to secure all data (data in rest, in use & in transit) through all devices.
We cannot control the devices our apps go along with.
We can protect apps with programmable micro-containers surrounding them.
Protects the data on the cloud from theft, leakage & deletion.
Accessing the cloud should be secure first.
Specific regulatory requirements for storing sensitive data (credit card number, health info)
Specific regulatory restrictions for storing the data out of country borders.
You can work as if you are working on your local computer or network.
Data is encrypted with an encryption algorithm & an encryption key.
Encrypted data is not usable without the decryption key.
Specific algorithms like RSA to be used for transferring data.
DLP (Data Leakage Prevention)
Location, classification and monitoring of data at rest, in use and in transit.
Not plug-and-play solution. Needs significant preparation and ongoing maintenance.
Strategic approach that addresses risks, impacts and mitigation steps along with governance and assurance measures.
Build the best possible castle at your end-points.
Ultimate protection technology for known and unknown threats.
Protects against virus, spyware, malware and other malicious software.
Real-time protection for PCs, mobile phones and servers.
OPSWAT Gold Certificate.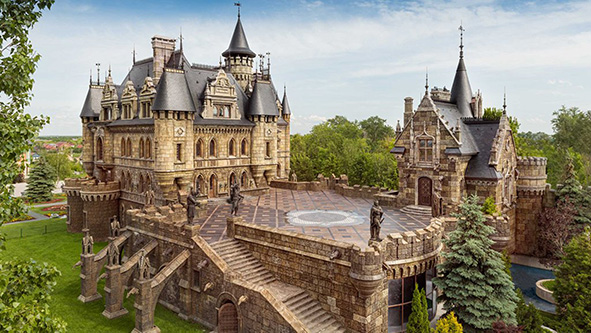 Digital Forensic Analysis
Prevents loss of critical evidence in case of a Cyber Incident / Breach.
The only all-in-one solution on the market.
Lightning fast, you can start the investigation in minutes.
A portable solution that doesn't require installation.
Requires zero-expertise.
Identity & Access Management
Biometric Security
The license plate number of your car is verified.
The fingerprints of four fingers are verified without contact.
The IP camera takes a photo.
Checks whether the face is matching.
Checks whether the body language pattern is matching.
Authorization
Authorization for Operating System Login, BIOS and Applications.
Offline Authentication with Online Monitoring & Management.
No Access Control Lists being pushed to access points, Access with Mobile Credentials.
Remote Password & Boot Order Management for all your PC/Laptop Fleet.
Creates the perfect digital access scenario for a CISO.
Management Information Systems
the governance
the risk
the compliancy with standards like ITIL or ISO.
Secure data on mobile devices.
BYOD (Bring Your Own Device) trend makes it a must to have rather than nice to have.
Device loss or device theft scenario.
Preventing malware on the mobile devices from attacking corporate systems.
Preventing sensitive corporate data leakage through the mobile device.
Network & Infrastructure Security - Firewall
The first line of defense in the private network that secures sensitive information.
Might be software, hardware or a combination of both.
Block unauthorized access to or from private networks.
Prevent unauthorized Web users or illicit software from gaining access to private networks connected to the Internet
Proactively prevents Fraud and Attacks over VOIP.
Realtime VOIP Traffic monitoring & management.
Deep Packet Inspection & Intrusion Detection modules.
Rich attack vector recognition structure.
VOIP Penetration Testing.
Security Operation & Event Management (SIEM)
Proactive detection & response in case of anomality & attacks.
Malware analysis via user behavior.
High performance AI usage for dealing with big data.
In-memory correlation for security and integration logs.
Easy integration to all platforms generating logs & data.
Security Orchestration and Automated Response (SOAR)
Orchestrate all the tools used in the SOC.
Collect all the activities, records and KPIs.
Reduce the workload of the team members.
Semi and full automation for repetitive activities.
Vendor agnostic technology already integrated to 100+ platforms.
Identifies continuous improvement areas for the SOC.
AI-powered Cyber Intelligence System.
Track the CV's of potential or current employees.
Track all sensitive material depending on the defined criteria (e.g. photos taken in your office, financial reports)
Track the web, social media, printed publications, digital publications, television, deep web & dark web.
Live attack monitoring: IP's that have attacked, are attacking or have the possibility to attack.
Phishing, malware, exploit or fraud web sites are reported in a continuous manner.
Hack your systems yourself without risk before cyber criminals do.
Automate the security control gap identification and mitigation processes.
Measure cyber-threat readiness on a 7/24 basis.
Apply fast mitigation actions.
Mature and ever-growing Threat Database.
The World Wide Web is the fastest growing part of the internet.
Protecting web servers, web users, and their surrounding organizations.
Corporations and governments distribute important information and conduct business transactions.
Even a single corporate web page is key for the corporate reputation.
A compromised web server also means an open door to the corporate network.
We know that 100% security is not possible in the cyber world even though we have the best hardware & software. We start with taking the picture of your current systems and then help you deploy the best cyber security shields available by means of the best artists on the market.
Threat Analysis
Penetration Testing & Deficiency Analysis: Includes the tests & analysis that take the picture of the current structures as per a defined framework. It is always a good idea to face your deficiencies before having actual attacks.
Forensic Analysis: : Cyber evidence are collected and analyzed when there is a cybercrime. All related reports that are supporting the case are submitted.
Application Security Governance: Web & mobile applications are mandatory for today's business services. Our OSCP (Offensive Security Certified Professional), OSCE (Offensive Security Certified Expert) certificated security engineers detect the sequential and logical deficiencies inside those applications and come up with solutions.
Red Team / Blue Team Test: Red Team penetrates the organization by using real scenarios, while the Blue Team defends the system against those attacks and aims to terminate the attacks as soon as possible.
Cyber Security Simulation: All hidden threats inside the IT infrastructures are simulated on operational systems. By this way the systems learn what type of alarms they should produce in case of an attack.
End-to-End Services
Project Consultancy: Our cyber security engineers and project managers define all the technical aspects of your big scale cyber security project and turn it into reality.
Consultancy for Protection of Personal Data Law: : The current level of compliance of your organization is analyzed and consultancy is provided to fill any possible gaps.
Secure SWIFT: After careful analysis of your payment platform and re-modelling of your architecture, your organization becomes compliant with SWIFT Customer Security Standard Program and hence gets ready for audit.
Secure ATM : Your ATM infrastructure becomes bullet proof.
Secure IoT : All your IoT devices & systems become bullet proof.
Secure Authentication: Multi Factor Authentication creates a very neat and effective security layer.
Governance & Audit
Information Security Audit: We evaluate your information security processes with respect to legal regulations (BDDK, etc.) and international standards (COBIT, ISO, etc.) and we guide you continuously to increase your maturity level.
o IT Risk Analysis & Management: Risks that effect the privacy, integrity & accessibility of IT services, are analyzed from threat and possibility perspectives. The severity of the risks is diminished to acceptable levels.
Cyber Crisis Management: We manage the cyber security crisis you face in line with the procedures that have been agreed beforehand.
Trainings
Code Security & Secure Coding Techniques
Information Security Awareness
Penetration Testing
Web & Mobile Application Security
SOME Sets